Discovering the things about yourself which you love the most
"Learning to love yourself — that is the greatest love of all." So sang George Benson in his 1977 hit "The Greatest Love of All" — the song that would become a smash hit eight years later for the late Whitney Houston. When it comes right down to it, though, singing about loving yourself is one thing, but actually feeling a certain way is quite another.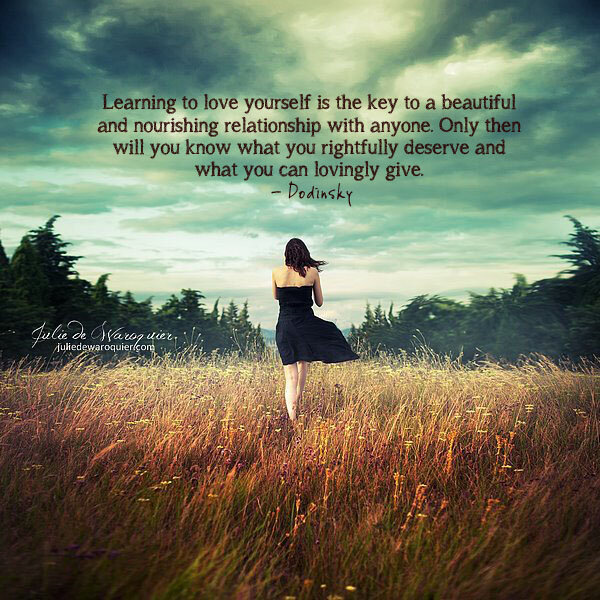 The true meaning of loving oneself
What does it really mean to love yourself? It seems to be a hard thing for people to do nowadays. People look in the mirror and say things like "Oh my God, I hate myself!", and there is a certain line that they draw at which that is not really a joke. It is definitely not healthy to think that way about yourself. People love all kinds of things; I, for one, love the Web, music, going for walks, playing board games and writing articles like this one.
At one point do you start loving yourself? Not many people in our generation can honestly say that, and this fact is saddening. Everyone of us has something — probably a whole list of things about himself or herself that he hates, and these may include physical appearance or some mannerism that you do. It is completely normal to dislike certain aspects of oneself.
The unfortunate thing is that many people focus their energy on those one or two negative things when they should be thinking much more about the positive. As another popular song goes, "You gotta accentuate the positive, eliminate the negative…" Forget, therefore, about the negative. There is no point in worrying about your physical appearance because that will always be there; it is not going to change. With things that are beyond your control, then you just need to accept who you are.
Every single person is beautiful in his or her own way. Whether you have your own little laugh, your outgoing personality or your amazing sense of humor, that is something that you need to find. You cannot go living your life in self-hatred. Before you learn to love anyone or anything else, you need to learn how to love yourself, and that task can be as easy or as hard as you decide to make it.
You are you and are always and forever going to be that person. It is amazing and beautiful that we are each our own truly unique individual. You can love yourself, and once you have learned to do that, you will be truly happy, and that is really all that matters. Even more, you can nurture those qualities in yourself that you love.
When you learn to love yourself, you achieve happiness and can enjoy your life much more.